Above: the red carpet in glorious HD, in just one minute; below, our six-second Vine clips from the evening. Enjoy!
Actress Heather Lind, Seth Numrich and producer Craig Silverstein, of Turn, struck a pose…  
Ray Wise, star of Chipotle/Piro's Farmed and Dangerous, set Twin Peaks fans' hearts racing
We even had royalty on the red carpet! Prince Emmanuel-Philibert de Savoie and Christophe Nobileau are presenting TV format Royal Me Up at MIPTV  
Introducing the charming Marin Ireland, actress in The Divide (and also of Homeland, for those paying attention)…
She was followed by the none-less-charming Maggie Gyllenhaal, star of the BBC's The Honourable Woman  
Actor Titus Welliver and author Michael Connelly then stepped up to represent Bosch, Amazon's first original series, no less! (Read our keynote report here)
And here's the divine Kim Cattrall, in Cannes for new series Sensitive Skin, which marks her first return to a major TV series since Sex and the City… (Read our keynote report here)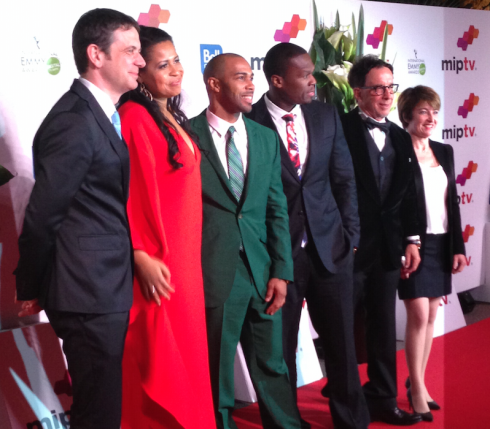 Last but by no means least, Curtis "50 Cent" Jackson graced us with his presence, with the cast and crew of Power, the Starz series he coproduced and had just revealed at MIPTV's World Premiere Screening. A grand finale indeed!