The five below startups will pitch to a jury of TV decision-makers from major broadcasters & production companies such as A+E Television Networks, Sony Pictures Television, RTL Group, France Televisions and All3Media International in Cannes, April 7. Their mission: convince these experts that they are at least as innovative as past MIPCube Lab winners Sublime Video/Jilion (recently acquired by Dailymotion), or social TV pioneers Stevie. So, what are their projects? Look no further…
Grabyo (UK) is a real-time video service that enables broadcasters and content rights holders to share video clips captured from live broadcast TV and video feeds directly via social media, and to monetise this experience through integrated advertising and sponsorship. Viewers and fans get to access the best moments from TV whenever, and wherever, they are.
MyCastingNet (Australia) allows production companies and networks around the world to create branded online destinations to collect, manage and store casting information for their reality, factual, documentary and gameshow programmes. Casting made easy…
Multipop (by New Velocity Media's Galahad, US) is a media player (embedded above; full-sized player here) that integrates real-time social interaction, content extensions, and e-commerce into the viewing experience – all without disrupting the video content. Viewers can notably buy articles shown in the video directly from the Multipop player, as in the above example. Shoptastic!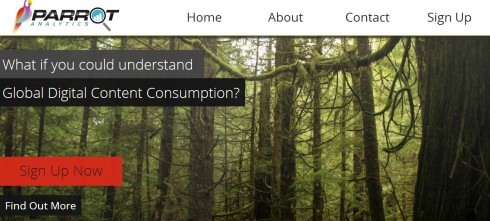 Parrot Analytics (US) gives TV content creators, buyers and sellers the opportunity to make accurate, data-driven decisions relating to content production, global distribution and region-specific content acquisition strategies.
TVTY (France) monitors TV channels, detects its clients' competitors' TV advertisements, and then triggers online campaigns in real-time to concentrate media firepower.
These five startups will pitch at MIPTV, April 7. Good luck to all! All finalists will receive personal coaching sessions provided by digital agency Fabernovel – who also selected the five finalists – and will get to demo their services in the MIPCube Lab Startup Village. Find out more about MIPCube Lab here.