Yoni Bloch, co-founder and CEO of Interlude, a platform for interactive videos, has famously attracted 50 million views to an innovative mega-lipdub of Bob Dylan's "Like a Rolling Stone". He is the first confirmed keynote of The Future of Kids' TV Summit, a VIP think-tank event due to take place at MIPTV 2014. We spoke to him about why kids' entertainment is such a ripe domain for innovation.
MIPBlog: Why did you agree to speak at MIPTV in general, and at the Future of Kids' TV Summit in particular?
Yoni Bloch: I believe that programming that is interactive, responding to children's preferences and interests, can transform TV programming from a passive experience to an active experience that makes education much more fun. Repetition is the mother of all learning, and because kids love watching the same thing over and over, interactive videos invite kids to continually engage and shape the story differently each time.
As CEO of Interlude, we take digital storytelling to a whole new level through interactive videos, which encourage viewers to really engage with the material and get involved as an active participant. There is so much potential out there, and the people at this Summit have the opportunity and influence to create meaningful change in this platform for the better.
> Why does kids' TV have so much potential for innovation? Do you think kids have a different relationship with technology than adults?
Kids today have such a different relationship with technology than previous generations. They grow up immersed in it and become digital natives, while past generations have had to learn how to operate smartphones and tablets as if it were a foreign language.
TV programming is one avenue that can change and respond to what kids desire, and if we can harness what we communicate with kids through interactivity, what we communicate with kids, we can create an expansive playground for them to explore and learn.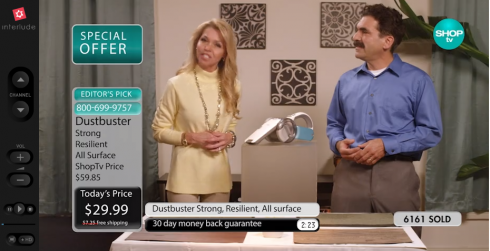 > Your Interlude interactive video technology has come a long way since you demonstrated it at MIPTV in 2011. Which parts of this progress are you the most proud of? And what does its success prove?
Along with partnering with very exciting and forward-thinking companies, I am proud that we are providing a voice for talented people to make interactive videos that provide viewers with power. For instance, we just announced a contest with Tribeca Film Festival, which invites anyone to use our Treehouse platform to design their own interactive music film for a major artist (Ellie Goulding, Aloe Blacc or Damon Albarn). The winning entries will take home $10,000 and have their video showcased at the festival.
We were thrilled with the immediate success and international reach with the launch of Bob Dylan "Like a Rolling Stone" (above) – more than one million people watched the video in the first 24 hours alone, and today it has more than 50 million views. It showed that people are hungry for new experiences, and that the act of watching something passively can be boring in a world where nearly everything else is interactive through technology.
> You're a pop star in Israel. What effect does that have on you work with entertainment projects beyond music?
Several years ago, my band and I wanted to create a completely different video for one of our songs. To our surprise, we couldn't find anything or anyone out there that could help us do that. So we had the initiative and know-how to create a way to make interactive videos. Before we knew it, we were in the technology business.
Being someone who is well-known can help open doors and establish credibility, but in the end, if you don't have a great product or service, those same doors will close. Being a musician keeps me creative, and I enjoy working in the intersection of music and technology.
> Why is Israel such a strong country for technological and content innovation?
Imagine the most creative student in your class, the one that always thinks outside the box and always tries to make things better. Now imagine you have a class full of these creative students, enough to fill a country. For me, that is Israel, a community where everyone tries to change and innovate. Growing up in Israel allowed me to be familiar with the newest technologies that exist and helped me understand I have the power to always make things better.
More here about the Future of Kids' TV Summit, which will take place on Tuesday, April 8, as part of MIPTV 2014!