The hit TV show Girls, the brainchild of US film-maker and actress Lena Dunham (photo) has returned for a third season on premium US cable and satellite channel HBO. To promote its reappearance, the show launched a Snapchat account, encouraging its 274,000 Twitter followers to sign up to HBOGirls on the mobile-to-mobile photo sharing app.
Those who did were rewarded with pictures from the Monday night red carpet premiere of the show, as well as a colourful emoji from the character Shoshanna, which referenced a conversation in season two regarding her over-use of emojis. The symbol for the Girls' Snapchat is adorned with the yellow string vest of Dunham's character, Hannah Horvath, last spotted on a packed dance-floor.
Finally, HBO recognised that Girls' core audience is 'always on' but might not be HBO subscribers: just 12 hours after the first two episodes of series three were broadcast, HBO made them available for free on YouTube.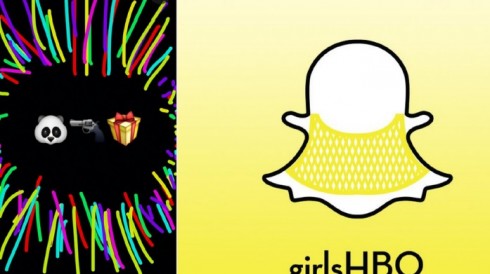 Contagious Insight
While Snapchat is guarded about its users (an estimated 60 million users send around 400 million Snapchats every day), it's a safe assumption that 20-something women (i.e. Girls fans) are likely to at least know of the app, even if they haven't used it themselves to send fun or sexy snaps.
What's more, by using in-jokes and references that only hardcore fans of the show would understand, Girls is reinforcing the strong connection it has with its core audience of women who are eagerly anticipating the show's return. Using Snapchat is perfect for this: it's intimate and personal and so far isn't stuffed with brands, like many social networks.
In fact, very few brands use Snapchat. Last summer, we reported that MTV UK was using it to promote its Geordie Shore series and fast food chain Taco Bell and fashion brand Juicy Couture have used it too. However, Mashable is predicting that brands will 'flock' to the platform, despite some agencies calling for it to be more 'business-friendly'.
Girls has already established a presence on Facebook, Twitter, Instagram and Pinterest, which helps sustain enthusiasm for the show in between seasons. Part of this has been influenced by Dunham herself who is an active Tweeter to her 1.3m followers and posts regularly on Instagram. HBO has sensibly capitalised on Dunham's popularity on social media and developed it in an authentic way. This podcast features HBO's Sabrina Caluori, VP of social media & performance marketing, sharing information on how the channel has approached social campaigns. It has take-outs for all brands seeking to make social work for them.
This is the latest in a series of midemblog posts from Contagious I/O, abespoke database of trends, inspiration, insight and analysis, providing daily innovative marketing intelligence across a comprehensive range of sectors to brands and agencies across the world. Contagious – a midem content partner More information here; and be sure to sign up for the Contagious newsletter here!